Yours Truly
2022
Interactive Installation
+
Creative Coding
+
Poetry
Realtime video
Interactive key
Thermal printer
Arduino

"1+1=22," January 28–February 27 2022, Sol Koffler Gallery, Providence RI
"Transitory Void," March 25-27 April 1-3 2022, Cyberarts Gallery, Boston MA

The sentences on screen are from the past writings, depicting a lost place. The place is my home village, which is now deconstructed and only exists in the former residents' memory. The sentences from the writings were rephrased into the present tense and reordered in seasonal order. Without neither temporal specificity nor linear time structure, the sentences in an infinite loop are presented to the viewers for two seconds per a sentence, which makes the viewer's experience rather seeing the traces than reading the text. The viewers can print the sentences to cut and own. However, the printed text will evaporate slowly but eventually, like forgetting a memory.

Due to the forgetting traits of human memory, we truly do not own any of our memories. How do we possess our own nostalgia if we cannot claim ownership of our memories?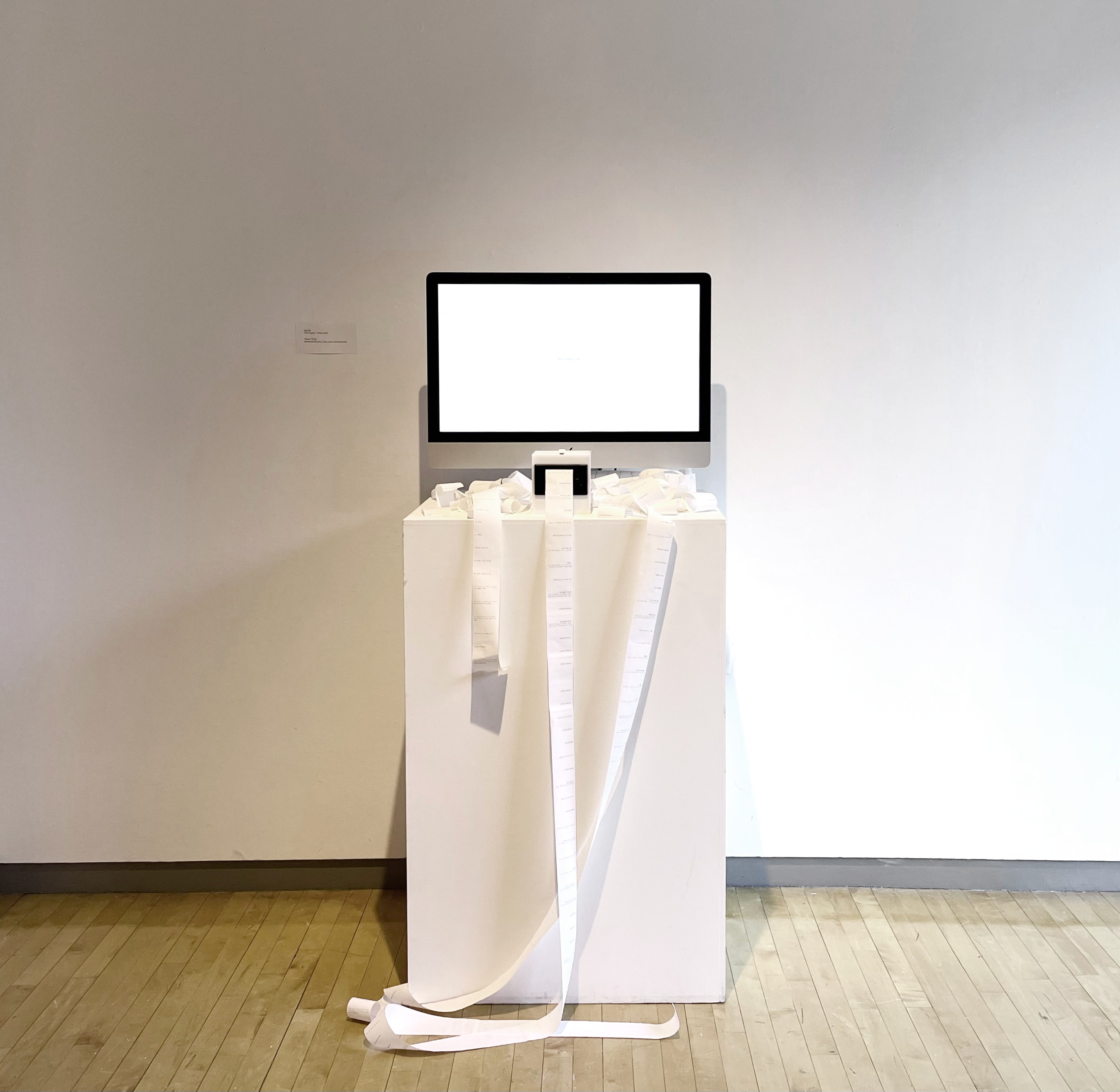 Photographer: Sae Oh (2022)